Join the ValueBioMat Open Research Seminar !
Circularity of Plastics – Fostering Sustainability Through Multidisciplinary Collaboration 
Friday 10.6. 9:00-12:00
Location: Lecture Hall KE1, Chemistry Building, Kemistintie 1, Espoo, Finland 
Free event : Register HERE
Event language: English
The event is organized by the ValueBioMat project, a team of multidisciplinary experts that aims to build solutions and development paths to transition towards sustainable, renewable and carbon-binding polymeric materials.
The event presents invited speakers followed by sessions arranged by the ValueBioMat project researchers forming a dialogue between industry, policy makers and researchers on circularity of plastics. 
Research results from the ValueBioMat project will be presented in a research exhibition.
Remote participation will also be enabled.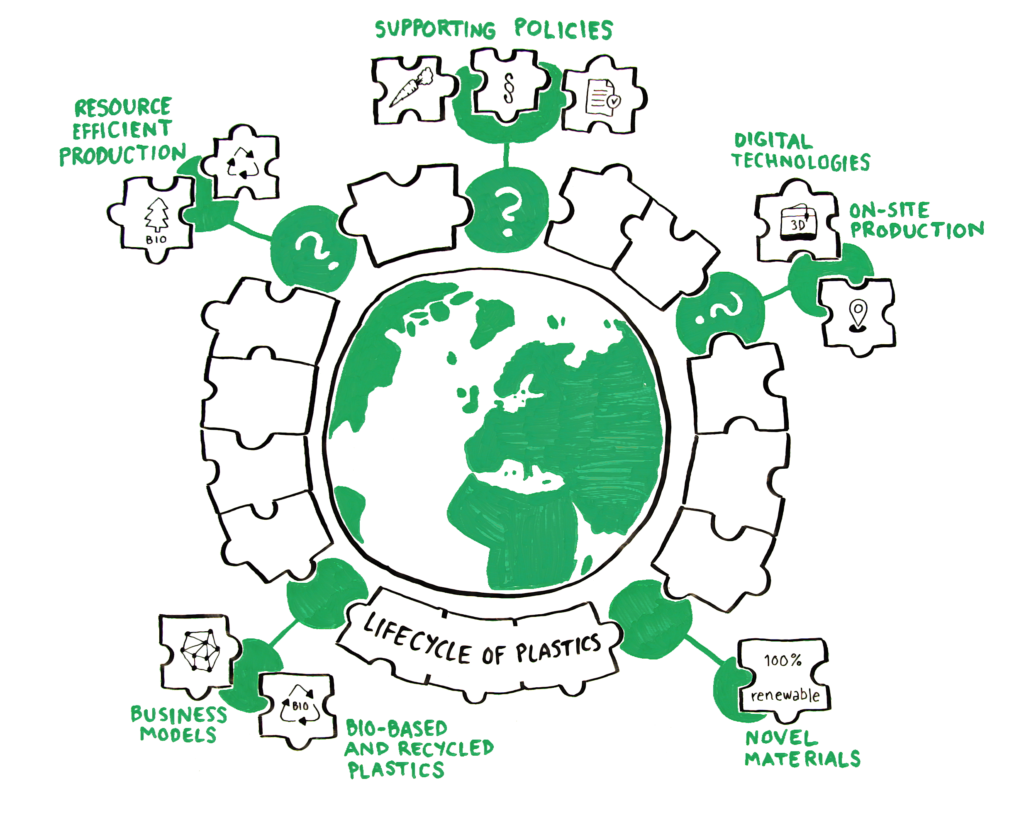 Program:
8:30-9:00 Coffee served
Session 1
9:00-9:10 Welcoming words, Jukka Seppälä
9:10-9:30 Sustainable Plastics Industry Transformation, Jari Lehtinen, Borealis Polymers
9:30-9:50 ValueBioMat – Discussion with Jari Lehtinen
9:50-10:10 How to design local ecosystems enabling circularity of plastics?, Inka Orko, VTT
10:10-10:30 ValueBioMat – Reflections on ecosystems for plastics recyling
10:30-11:15 Coffee and Research Exhibition
Session 2
11:15-11:35 Plastics by Design: A new treaty on plastics, Elizabeth Kirk, University of Lincoln, UK
11:35-11:55 ValueBioMat – Reflections on legal issue of plastic pollution