Join the ValueBioMat Open Research Seminar !
Circularity of Plastics – Fostering Sustainability Through Multidisciplinary Collaboration 
Friday 10.6. 9:00-12:00
Location: Lecture Hall KE1, Chemistry Building, Kemistintie 1, Espoo, Finland 
Free event : Register HERE
Event language: English
The event is organized by the ValueBioMat project, a team of multidisciplinary experts that aims to build solutions and development paths to transition towards sustainable, renewable and carbon-binding polymeric materials.
The event presents invited speakers followed by sessions arranged by the ValueBioMat project researchers forming a dialogue between industry, policy makers and researchers on circularity of plastics. 
Research results from the ValueBioMat project will be presented in a research exhibition.
Remote participation will also be enabled.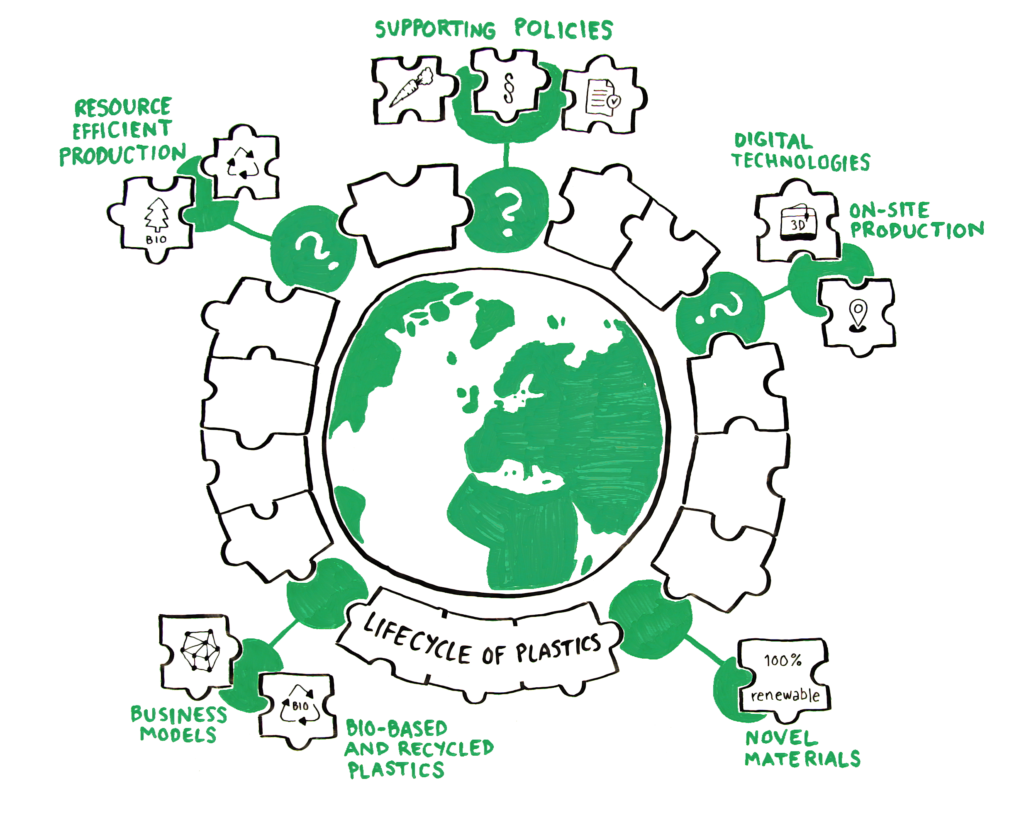 Confirmed talks: 
Plastics by Design: A new treaty on plastics
Elizabeth Kirk, University of Lincoln, UK

Sustainable Plastics Industry Transformation
Jari Lehtinen, Borealis Polymers
How to design local ecosystems enabling circularity of plastics?
Inka Orko, VTT
Program in brief: 
8:30-9:00 Coffee served
9:00-10.30 Session 1
10:30-11.15 Coffee and Research Exhibition
11:15-12:00 Session 2 
Detailed program will be published closer to the event.