Authors: Niklas Kretzschmar, Sergei Chekurov and Jouni Partanen / Aalto University
Even though additive manufacturing (AM), also known as industrial 3D printing, is already there for some decades facilitating the manufacture of new design variations and legacy parts, it is still considered as a set of new production technologies. For numerous technical reasons, AM hasn't reached by any means productivity levels of well-established production technologies such as injection molding and casting. Indeed, for e.g. spare parts, consolidated new designs, and tools, it can be the best and sometimes the only choice to produce these components today.
Interestingly, it seems that this year might involve the necessary push in the AM market. New IPOs of AM companies including Desktop Metal (currently valuated at $6.9B), new launches of AM systems with enhanced productivity (e.g. SLM Solutions, ExOne, Nexa3D, Voxeljet, EOS Systems), and a growing number of software companies in the field of AM boost the hope for applying AM technologies for a larger share of components. Within the last weeks, many AM system providers and software companies have multiplied their stock prices. This market development is not fully backed-up by decent revenue growth yet – but, the share market might be a good indicator of what is going to come.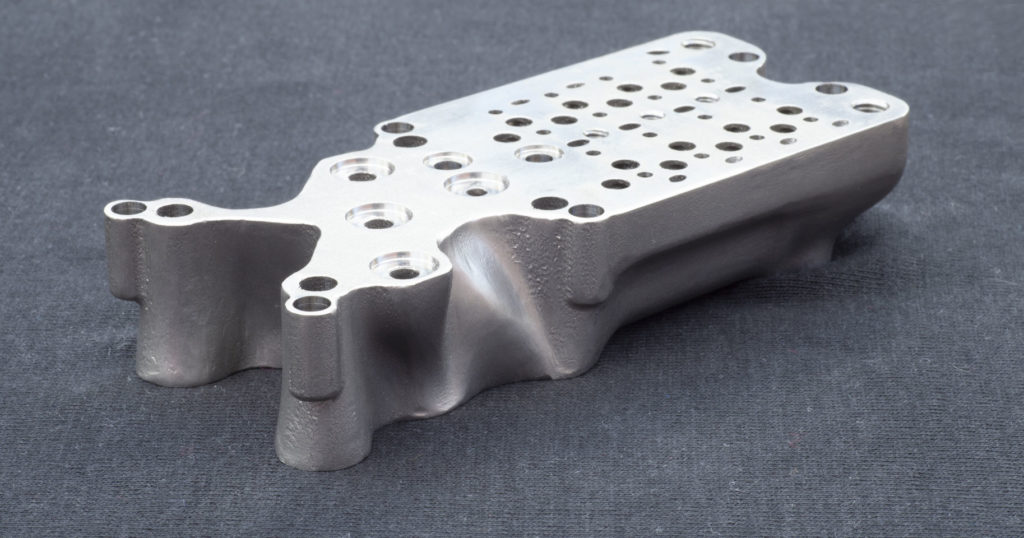 One essential aspect in the adoption of AM technologies, however, is not getting the attention it should have today – sustainability. In particular, bio-based engineering materials are not widely available and used in the manufacture of end-use AM components. For this reason, we at VTT & Aalto University have been developing and testing promising bio-based engineering materials produced from sustainable sources within the ValueBioMat project. The materials are processed with powder-based selective laser sintering equipment and granule-based extrusion systems, which are established processes in the production of AM parts. Apart from bio-based materials, we develop novel approaches of reinforcing materials and optimizing final parts for stress/strength. Building on the process of depositing continuous carbon fiber in the x-, and y-direction, we mount different tools on robotic arms to enable deposition in all directions, giving us the opportunity to place long fibers and even continuous fibers exactly where we want them to be. This approach needs to be supported by extensive simulations and is also aiming at the incorporation of bio-based materials.
These advances in material science and innovation represent examples of what is needed to get prepared for the future of AM, with productivity in line with sustainability.
---